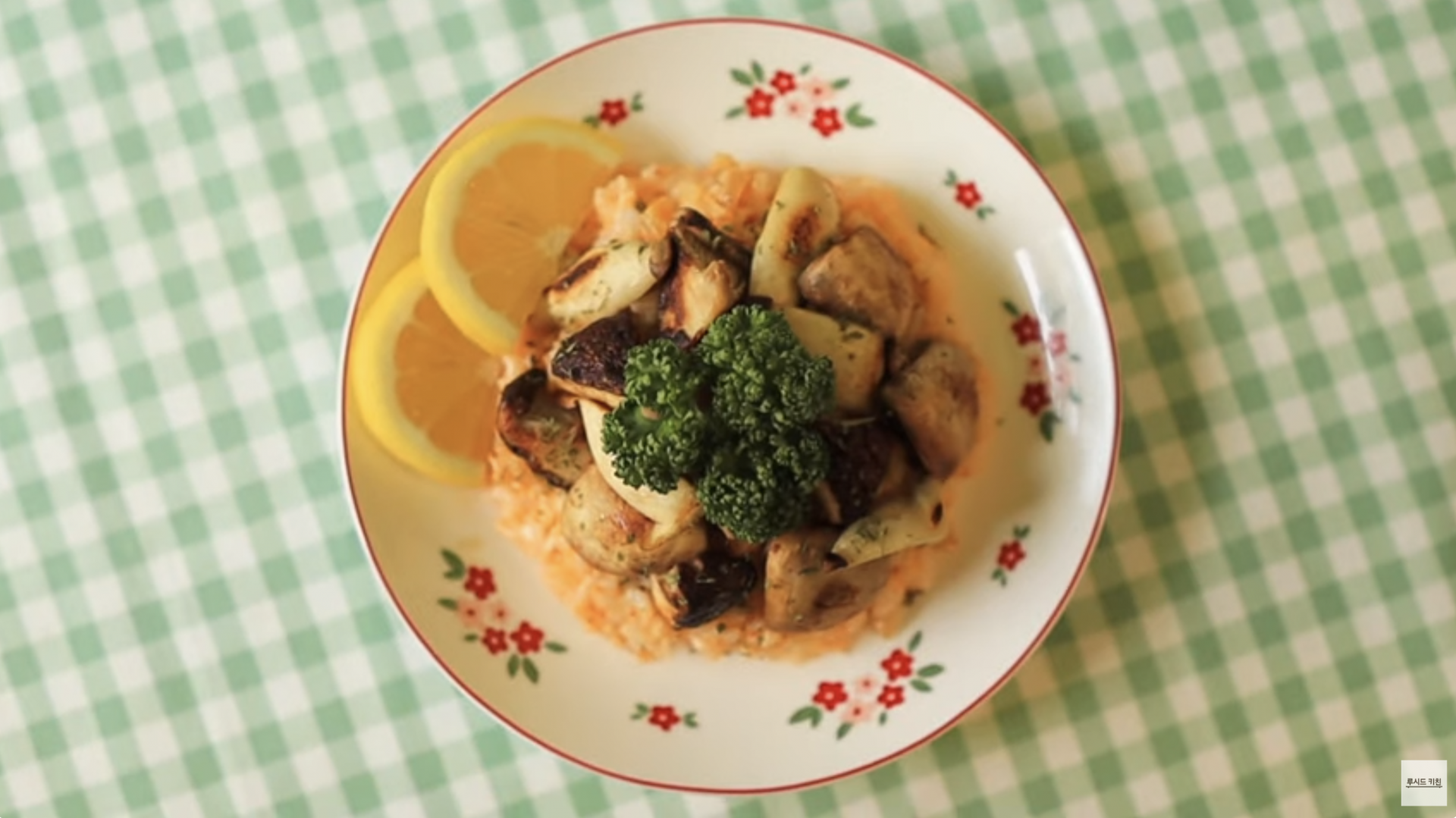 A bowl of warm risotto on a rainy day🍛 'Mushroom Kimchi Risotto'
📌 Mushroom Kimchi Risotto
Ingredients
100g assorted mushrooms, 30g chopped kimchi, 1/2cup heavy cream, 15g butter, 15g chopped onion, 15g chopped potato, 100g cooked rice, parsley flakes, 1/2 lemon
How to cook
1. Cut the 3 types of mushrooms into serving pieces,
melt the butter over low heat and stir-fry the mushrooms until golden brown.
2. Season the mushrooms with salt.
3. Stir-fry the onion and potato in a pan, then add kimchi, heavy cream, and cooked rice and stir-fry.
4. Cover the pan, and let it rest.
5. Put the risotto and mushrooms on a plate. 6. Garnish with parsley and lemon.
✅This recipe is based off "Kang Jee Young Kimchi",
which can be used right away without cutting or draining the kimchi.

Kimchi that doesn't get soggy until the end! Cooking kimchi makes it even better!
Lucid Kitchen's Kang Jee Young kimchi makes it easier and tastier!


🔴 Kang Jee Young Kimchi YOUTUBE
✉️ Contact
mrskimchi.official@gmail.com